Drive business forward by partnering with us
We are proud to partner with companies that we can relate to in regard our culture and that compliments us delivering services we can be proud of to our clients.
We believe technology should enable organizations to be the absolute best at what they do. This commitment to customer success is why Red Orange Technologies is recognized as a strong strategic partner within IT resource services, cloudops and security partner to strategic CIOs and IT leaders.
Why our credentials are important
At Red Orange Technologies, we provide IT solutions that meet your needs and standards. Our certifications and partnerships are the backbone of our promise to deliver excellent service with confidence. We ensure your data is handled according to the highest standards, keeping you in line with industry regulations. Our expanding network of tools and network providers enables us to bring you our best expertise every day. Our dedicated team is always ready to serve you, with well-trained staff and innovative product packages that benefit your business. 
Certified Information Systems Security Professional (CISSP)
This certification is proof of being able to design, implement, and manage a best-in-class cybersecurity program.
In the USA, this certification is comparable to a Master's level qualification. That's how serious it is, and why we're so proud that multiple members of our team have earned it.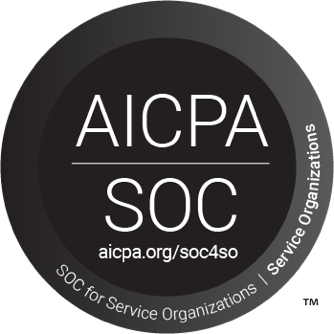 We're one of the few MSPs to hold this certification. We're proud to be part of an elite group that takes cybersecurity seriously and has the evidence to back up our commitment. SOC 2 is an examination of our strict information security policies and procedures encompassing the security, availability, processing, integrity, and confidentiality of customer data. Type 2 is a longer examination that looks at how we actually implement our procedures.

Founded in 1975, Microsoft is the worldwide leader in software, services, devices and solutions that help people and businesses realize their full potential. Microsoft enables digital transformation for the era of an intelligent cloud and an intelligent edge.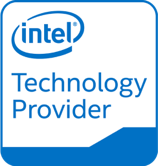 You may know us for our processors. But we do so much more. Intel invents at the boundaries of technology to make amazing experiences possible for business and society, and for every person on Earth.
Harnessing the capability of the cloud, the ubiquity of the Internet of Things, the latest advances in memory and programmable solutions, and the promise of always-on 5G connectivity, Intel is disrupting industries and solving global challenges. Leading on policy, diversity, inclusion, education and sustainability, we create value for our stockholders, customers, and society.
How we work with our partners
At Red Orange Technologies, we treat our partners with respect and expect the same in return. We believe that the key to fostering any good relationship is finding the right balance between the give and the take.
We pride ourselves on striking harmony between the two so that our relationships can flourish to full potential.